A Public Adjuster is on Your Side
Even with the best preparation, you could still be vulnerable to unexpected damages to your property. When it comes time to file an insurance claim for water damage, fire damage, storm damage, or other similar claims, you want to get the claim you deserve and move on with your life. Regardless of the size of your claim, don't rely only on the independent adjuster who ultimately represents the insurance company — hire a public adjuster to work on YOUR side to get the claim you deserve. Mowry Public Adjusting is a full-service public adjuster based in Arizona, who will work on your side to get the highest claim possible after damages to your property. Contact us today for a free claim review.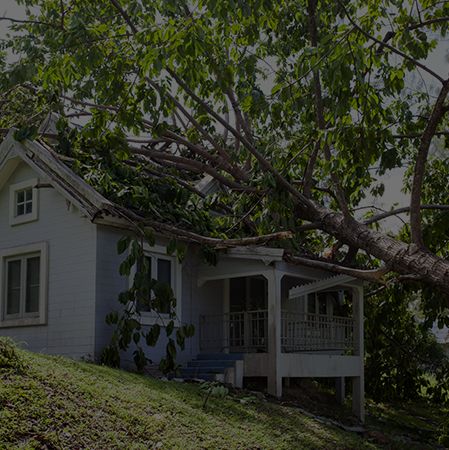 What insurance claims can we help with?
Building insurance claims
Water damage claims
Storm damage claims
Fire damage claims
Smoke damage claims
Many other types of covered losses
To view a wider list of claims we have experience working with, visit our
Services
page. We have years of experience and a qualified team of professionals who will set out to work for you to investigate all these types of insurance claims.
What is the difference between an independent adjuster and a public adjuster?
It's important to note that an independent adjuster and a public adjuster are not the same, nor do they have the same interests in a case. An insurance adjuster works on behalf of the insurance company, either as an in-house employee or an independent worker hired on a case-by-case basis. The job of an independent adjuster is to investigate your insurance claim to determine if it is valid, and if so, how much the insurance company should pay out for your claim. As a representative of the insurance company, an independent adjuster ultimately puts the company's interests first.
Shouldn't there be an option to hire someone to work on your side? That's where a public adjuster comes in. A public adjuster is someone hired by the policyholder directly to investigate their claim, and ensure they are getting the payout they deserve. They will work with both you and the insurance company to ensure your claim is settled fairly, while ultimately representing your interests first.
How can hiring a public adjuster help you?
Hiring a public adjuster to work on your behalf has been shown to drastically increase your chances for a higher settlement. One study by the Office of Program Policy Analysis & Government Accountability showed that cases that involved a public adjuster settled for 747% higher on average. A good public adjuster is realistic, and does not guarantee outrageous settlements in every case. However, if there is additional money to be claimed — and this is usually the case — a trusted public adjuster will help you get the payout you are entitled to.
Why choose us?
At Mowry Public Adjusting in Arizona, our goal is to take the gamble out of hiring a public adjuster. Worried about going through the process of hiring a public adjuster and not seeing significant recoveries to make the process worth your time and money? Don't be! We proudly offer "no recovery, no pay" service. If we don't recover additional money for your claim, you don't pay. We work with both our clients and the insurance companies on a case-to-case basis, and ensure the claim you receive is fair. With this risk-free service, you can rest assured the claim you receive will be the highest possible for your case.
We bring years of experience to the table, and an extremely qualified team of professionals to investigate your case. In addition to our in-house team, we bring in experts such as contractors, architects, engineers, attorneys, and more, if determined to be necessary for the case. We are exhaustive in our investigations in order to document all damages for your insurance claim.
What is our process?
Mowry Public Adjusting is on your side at every step of the insurance claim process. We review your policy, document all damages, calculate expenses, submit your claim, represent and negotiate on your behalf, and work towards a settlement so you can move on with your life after damages. We understand this isn't a situation you want to be in to begin with — when you hire our capable team, you are able to ensure the process is streamlined and fair, so you can get the claim you deserve and resume your life. To learn more about the steps of our process and the exhaustive measures we take for you, visit this page.
Insurance Claims in Arizona — Maximize Your Claim with a Public Adjuster
If you've been victim to damages warranting an insurance claim in Arizona, contact Mowry Public Adjusting today. It pays to have an expert on your side to navigate the insurance claim process. Don't leave your settlement to the whims of a large insurance company and an independent adjuster who are looking out for their own profits. Hire us to fight for your case, and move on with your life. For a free claim review, contact us today to get started.
Get in touch with us today!